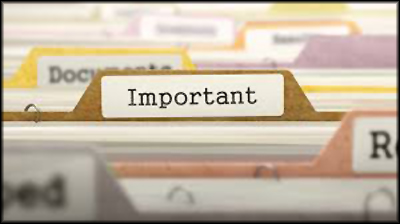 I've added this page to group all downloadable info in one place. This post does not include all important information. Make sure you check out the #announcements channel in Slack and scroll all the way back to make sure you haven't missed anything. All needed information has been posted there.
Keeping your copy of the league file in sync
One of the most important concepts to understand is how OOTP coordinates the updating of the league file.
The Commissioner creates a league file and shares the league file with all GMs. Each GM then can make changes to his team. To get those changes integrated into the league file, he needs to export his team info to the league web site so the Commissioner can download and integrate those changes into the official file. A vitally important part of this process requires all GM to start with the **same exact league file**.

How can we make sure this process happens flawlessly?

Make sure you download an updated league file **EVERY** time the Commissioner announces a league file has been updated.
Export your team after **every change** you make.
If you do those two things, your roster and managerial moves won't be lost. If you don't, your copy of the league file will get out of sync and your work/changes will be lost.
Another issue has cropped up. With OOTP's release of its new Perfect Team mode of playing, they've increased the number of game updates. This won't impact those of us who have the Steam version. Gary, Johnny, and Barry must make sure they manually update their games every time I notify them about a game update. When the game update is complete, they will also have to reexport their teams because I can only import exports with the same game date and game version.
Upcoming Timeline and Responsibilities
As mentioned in the previous section, you must download the league game file every time the Commissioner moves the game ahead to complete some task. To help keep you prepare, I list the Last Update and Next Update info directly on this web site. You can find this info at the top of the right column.
WE ARE NOW IN FREE AGENCY BIDDING SEASON!!

TEAMS MAY NOW TURN OVER DUTIES TO THEIR ASSISTANT GM AND OTHER PERSONNEL.
I GREATLY SUGGEST NOT TURNING ON "Initiate/React to Trades"!

February 3rd Export Deadline and Updates
Teams will have until Sunday, February 3rd at 6 AM to export. The Commissioner will advance the game to February 10th and create a new league file.
February 10th Export Deadline and Updates
Teams will have until Sunday, February 10th at 6 AM to export. The Commissioner will advance the game to February 17th and create a new league file.
February 11th No Export, New QuickStart Created
We take a break until the ratings are updated.
I will create and release a QuickStart file so people can practice going through Spring Training and the season.
Keep in mind we won't be playing with the actual ratings so, when the Red Sox aren't playing .700 ball, don't start doubting the realism of the game engine.
Spring Training Begins!!
Spring Training begins on February 22nd (in the game). We will take a break until OOTP 20 is released in March. As soon as the game is released, I will update the player ratings and we will pick up again with the start of Spring Training.
Opening Day, April 4th!!
We begin the 2019 Champion Season!

Important Files
Be sure to scroll through and check out the articles and videos I've done about OOTP. In particular, read the following article:
How to Evaluate Players in OOTP between Seasons.
2019 Free Agent Lists (Excel) –Includes all Free Agent players who played in 2018 MLB Season. I've included regular 2018 statistics and Steamer 650 Projections. 2018 stats tables include direct links to Baseball Reference player pages. Steamer stuff includes links to Fangraph player pages.

(I have done my best to include all players who played in 2018. Keep in mind I'm working with multiple data sets and haven't had the time to verify the lists are 100% complete. So, if you find someone missing, please share.

I don't have a link table for all minor leaguers. So, some players listed in the Steamer file as #N/A may actually be on teams. This will be readily apparent when you type the player into OOTP.)

Steamer Projections (Excel) – These projections are very similar to the ZiPS projections which are used as the basis for OOTP's Ratings. These ratings incorporate minor league stats, so minor league players are included. These numbers are presented to give you an idea about how players will be rated. THEY ARE NOT DEFINITIVE!

When our Non-Tenders are done, I will add WLB team info for all players who played in the MLB in 2018. I will also try to add team info for as many of our current minor leaguers as I can.

2018 MLB Player Statistics (Excel) – Regular statistics for last season.
Contact me directly for ANY questions.