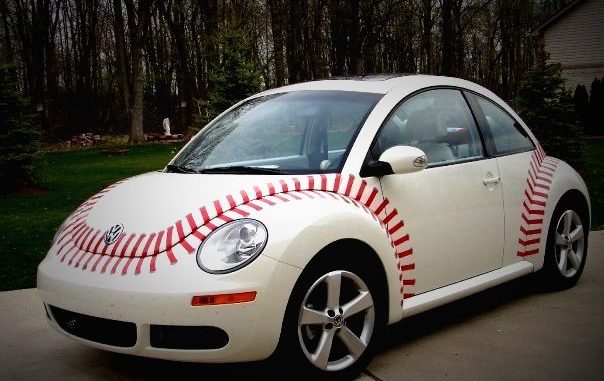 Wanna quickly make cost-free offers to minor leaguers that works around the AI bug? (The one that doesn't allow you to turn over signing minor leaguers to the AI without turning on Transactions.)

[The developers are aware of the issue. It will either be addressed in the last update for OOTP 19 or with the release of OOTP20.

FYI, once the season begins, regardless, this feature works properly. So, no matter the timeline on the developer fix, this will not be an issue going forward. ]
It's easy. You can do in as little as 15 minutes? How? Read on.
Quickest Method
Go the the Free Agent screen and Customize your Default view by the following method:
Choose Customize
Add Pro Year and Demand to your Default view on the Free Agent Screen.
Sort (by clicking the column heading) on POT (Potential)
Scroll down the Page, select players with nothing in demand column.
Select as many players as you want to offer contracts
When you are done selecting, right mouse click and select "Offer Minor Lg Contract"
Wait for players to sign. (They all won't sign, so you might have to repeat the process at a later date.

(You can get a little more advanced if you like. Instruction will follow.)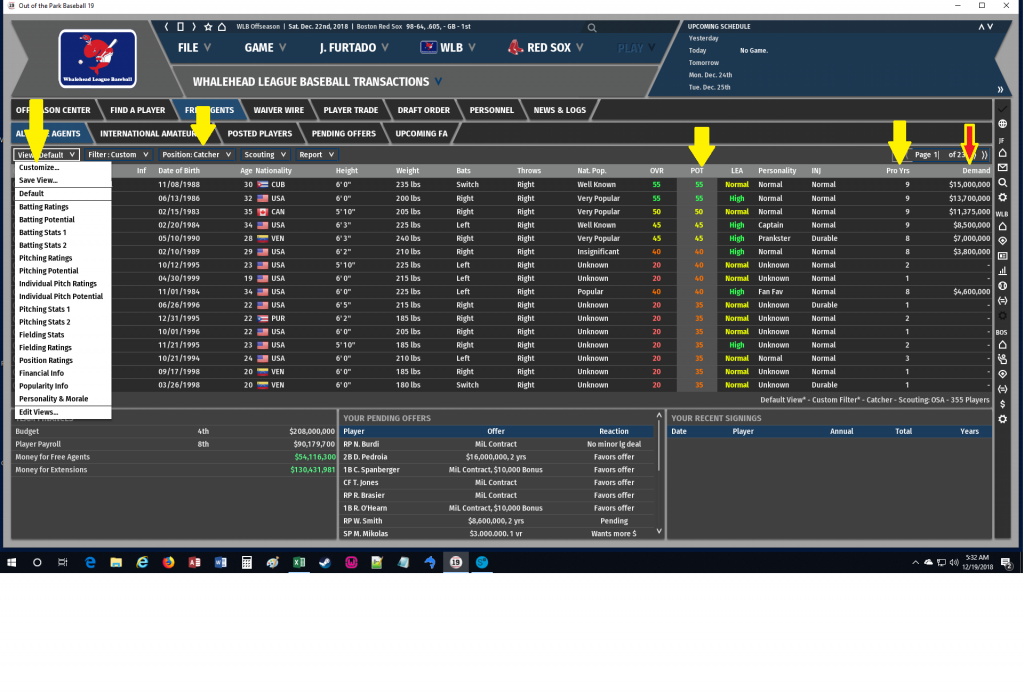 More Advanced Options
To Find Out How Many Openings You Have
If you want to get guys for the different levels.
Figure out how many openings you have at each level. (180-Org**).
Choose about 10 more guys than open slots.
Wait for guys to sign.
When the minor league season is beginning, Ask the AI to set up your minor league season. (I will provide those instructions when we get closer to the season.
Done
Roster Counts as of 12/19/2018. (Click the link for current totals).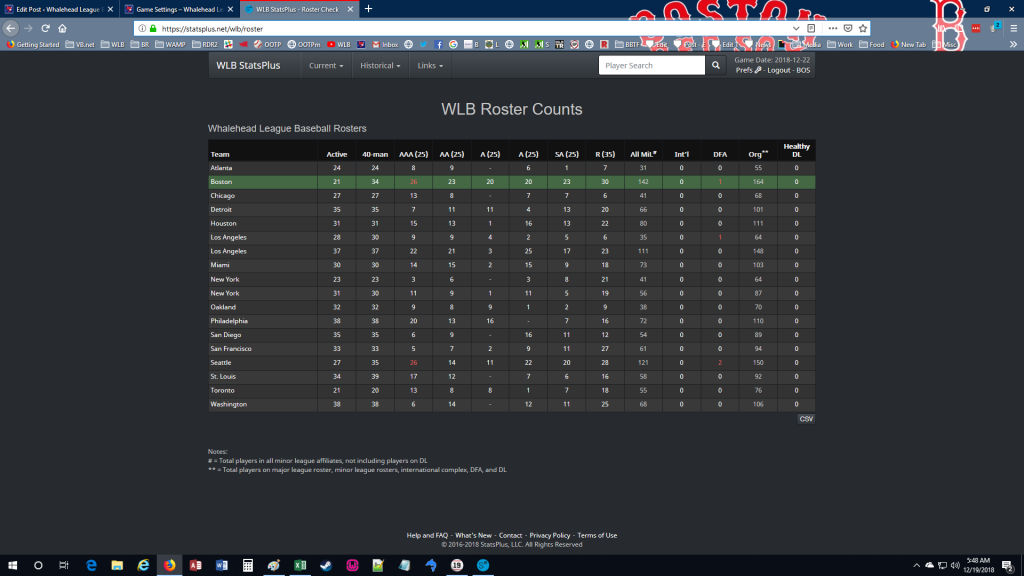 MINOR LEAGUE ROSTER SETTINGS
AAA – 25 players – 0-50 years old – No service limits
AA – 25 players – 7 years service max
A+ – High A – 25 players – 5 years service max
A – Low A – 25 players – 4 years service max
A- SS – A Short Season – 25 players – 3 years service max
R – Rookie – 35 players – 2 years service max
Not counting the 25 Active Roster players, we have 160 minor leaguers.
Additional Option
If you want to select players by position, repeat the process with a position selected.