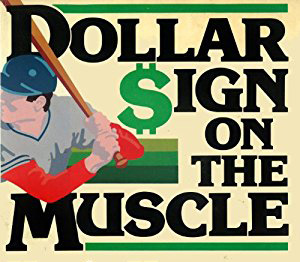 UPDATE: after talking to about 3/4 of you and getting unanimous and enthusiastic agreement, I decided to make the switch. If you haven't already, read the information below.
After going through part of this off-season, I believe I made a mistake about the ratings update timeline.
Anyway, what I'm thinking is, instead of updating our ratings every year in March with 100% new ratings. We should update our ratings right after the World Series with 50% of the WLB game ratings (as of the end of the World Series) and 50% of the ratings from OOTP's MLB ratings from that year.
This set-up would have three main benefits: 1) we could scout completely within the game; 2) the ratings during the season would be the same ratings we used during the off-season (free agency); and 3) We could speed up the off-season and start playing Spring Training games in February.
This set-up would keep us tethered to real life while, at the same time, make our decisions within the game (like how we manage our player development decisions) important.
How would it work?
We wouldn't switch over right away. Instead we'd transition over a couple of years. This way the decisions you have made so far in this off-season wouldn't be impacted.
2019 Season
As planned, we would use the OOTP 20's new ratings from March's MLB 2019 season file for our 2019 WLB season.
2020 Season
We would go into the 2019-2020 off-season with the end of 2019 WLB ratings (as planned). Instead of updating the ratings in March, however, we would play out the 2020 season with the WLB off-season ratings. Since we started the year with the most recent OOTP ratings, there would be no reason to update.
2021 Season
At the end of the 2020 WLB season, I'd combine the post WLB World Series WLBonline ratings with OOTP 21's March MLB ratings (50%/50%). We would then use those combined ratings during the off-season 2020-2021 and the ensuing 2021 season.
2022 Season and Beyond
We update the ratings at the end of the World Series the same way as I outlined for the 2021 season.
Has this been decided?
Not yet. I've shared the idea with a few people and the response has been extremely positive. People particularly like having the ratings updated at the end of the year, signing players based on those ratings, and then playing out the season with the same ratings.
Please ask any questions and voice your opinion. Although we could make this decision at the end of the season, I want to open up discussion at this time because, if there is a real positive consensus to make this change, making the decision now would mean we could plan accordingly and minimize problems.

So, what do you think?