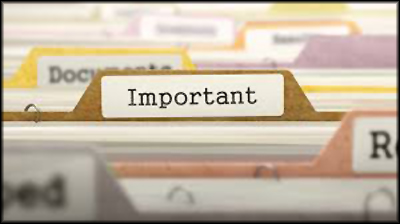 I've added this page to group all season info in one place. This post does not include all important information. Make sure you check out the #announcements channel in Slack and scroll all the way back to make sure you haven't missed anything. All needed information has been posted there.
Keeping your copy of the league file in sync
One of the most important concepts to understand is how OOTP coordinates the updating of the league file.
The Commissioner creates a league file and shares the league file with all GMs. Each GM then can make changes to his team. To get those changes integrated into the league file, he needs to export his team info to the league web site so the Commissioner can download and integrate those changes into the official file. A vitally important part of this process requires all GM to start with the **same exact league file**.

How can we make sure this process happens flawlessly?

Make sure you download an updated league file **EVERY** time the Commissioner announces a league file has been updated.
Export your team after **every change** you make.
If you do those two things, your roster and managerial moves won't be lost. If you don't, your copy of the league file will get out of sync and your work/changes will be lost.
Scheduling Info
For now I'm going to post the most important info at the top of the page and old info lower. At some point I will create a Google Calendar with our playing schedule.
Next Export Deadline

After finishing our Practice Spring Training on Wednesday, February 27th, I will update the results. They will be available until Friday morning. If you like the way your team was set up for Spring Training, make sure you take pictures/screenshots of your settings so you can replicate them in for our real spring training.

On Friday morning March 1st, I will revert to the real online league file. Everyone will then have to follow these directions to get back to using the regular file. You can then make any moves that you'd like to make (like working on your manager settings and making offers to more free agents).
You will have about two weeks before the next export deadline. The next export deadline will be the last time you can adjust your Scouting and Player Development Budgets.
On March 17th at around 9 AM, I will import all team files in preparation for the new ratings (which are supposed to be released on the 18th). I will update to the new ratings over the next couple of days. When I am done I will move the league forward to February 22nd (first day of our actual Spring Training). You can then set your computer manager and Spring Training roster.
INJURIES IN SPRING TRAINING WILL CARRY OVER TO THE REGULAR SEASON!
FYI, not playing players in Spring Training will increase their chances of getting hurt early in the season. So, holding them out to prevent injuries in Spring Training can backfire.
Teams will have until March 24th at 5 PM (export deadline b4 Spring Training games start) to view their teams. set up their computer managers, and adjust their rosters due to the impending start of our season (Spring Training).

I will then play the first three Spring Training games of our season, starting around 7 PM on March 24th. I will play three more games on Tuesday (March 26th), and three more games on Thursday (March 28th). Teams can export after each series if they wish. At a minimum, they must export before Sunday and Thursday if they wish to earn Incentive Points.
During the first week of Spring Training we can discuss our timeline for Spring Training and the regular season. I will then post a schedule of play times for all our games. (I will try to stick to the schedule but changes might need to be made from time to time.)
I hope you all enjoy our upcoming season, which we will be playing before we know it.