A great way to make your life easier as a GM in OOTP is using filters on the Players tab. Using them makes it easier to jump between your various rosters. Below you'll find some Filters that I find useful.
Show all players on the 40-Man, AAA, and AA Rosters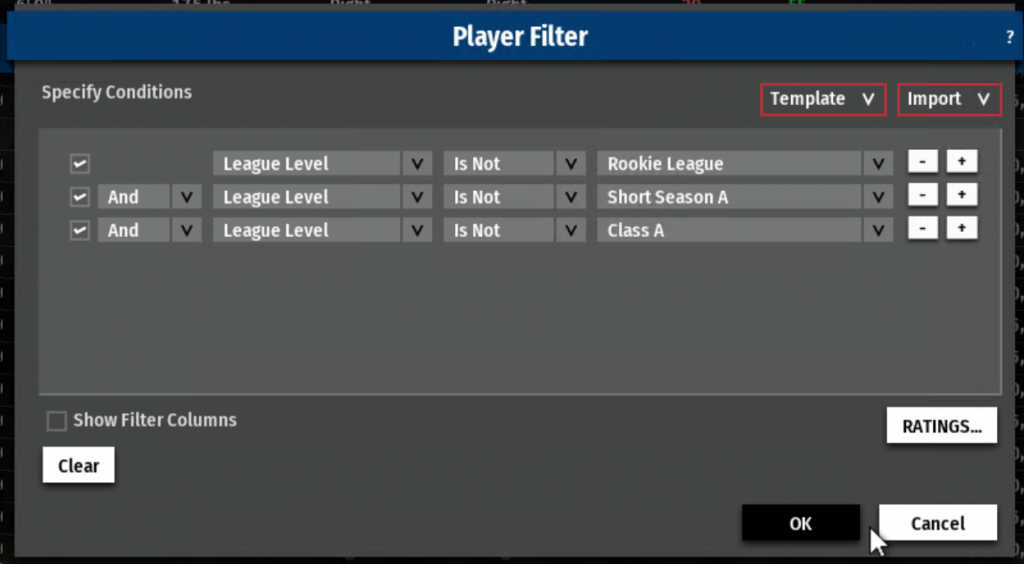 Show all players in your Low Minors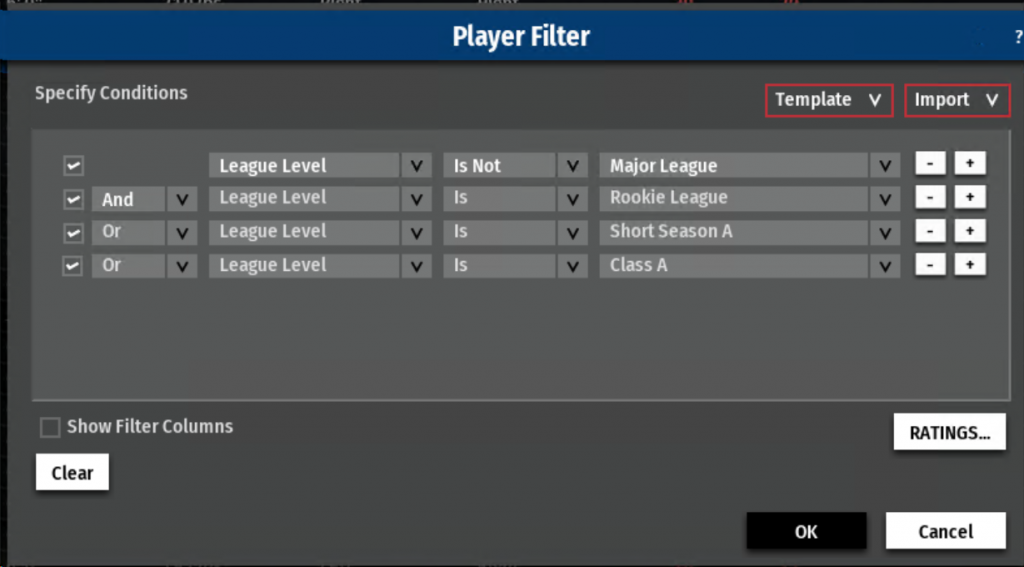 Show only one level (A-/Short Season for example)
Select and save each level.