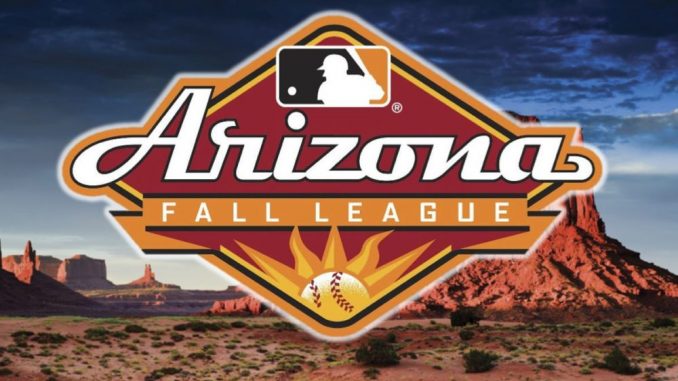 Please comment with changes you'd like made to your players. Be sure to separate changes by league (AFL or CWL). Include the player you want replaced and the player you want to add.
Roster spots and affiliations were randomly assigned by the game. You are limited to the number of spots that you were assigned. You also need to match your players to the positions assigned.
Replace with like players (OF > OF, IF > IF, C >C). If you want a player who plays a particular position added but don't have the right position available, you are free to swap positions with other teams. (You have to do the leg work yourself.) If you want a player to play a particular position, make him that position and set him at the position on his strategy page. AIs are running the teams so I can't guarantee playing time.
Affiliations and Roster Rules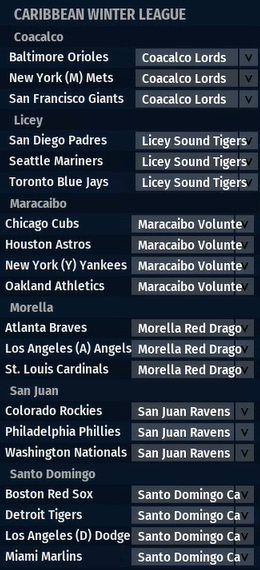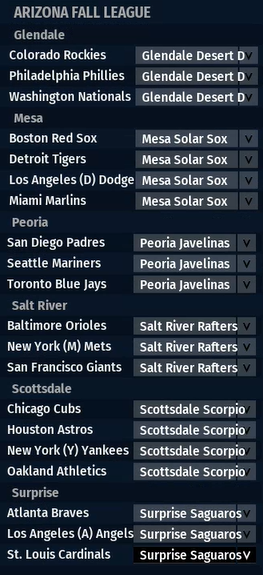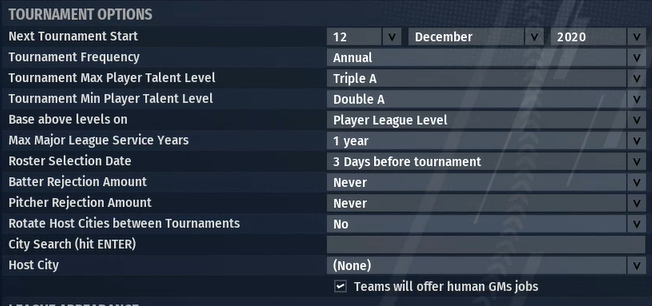 View Rosters
Change the league. Select the team. View Players.