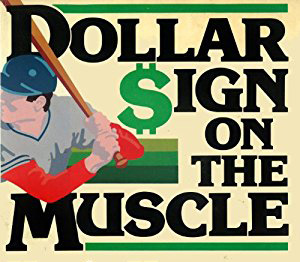 Draft Pool was released on April 15th in the game. (April 19th is the real date.)
Draft will be conducted using StatsPlus+ and Slack, starting on June 7, 2019 and will end before June 14, 2019 (real). Picks will be made between 10 AM and 10 PM (EDT).
Five rounds conducted live. Once the Draft begins teams will be notified through Slack that their pick is up and the deadline to make their pick in StatPlus+. All picks have been scheduled. If you can't make your pick live on StatsPlus+ make sure you have sufficient players on your list. If you list is empty at the expiration time, your team will go on auto. Once an auto pick is made, your team will remain on auto unless you contact me. At that point you can either resume picking live or with a list.
Teams will have a one-hour time limit to make their picks for the first five rounds. The rest of the draft will be conducted using draft list or StatsPlus+ auto-picking mechanism.
2019 Rule 4 – Amateur Draft Order

Here is a list of the picks that were traded last year.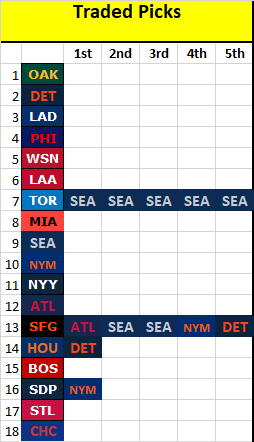 Helpful Links
Baseball America – 2019 Top 300 Draft Prospects
Fangraphs – 2019 Top Draft Prospects
MLB Pipeline – 2019 Top 50 Draft Prospects
Interesting Articles
Fangraphs – 2019 Draft Write-up