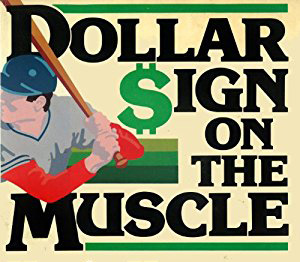 Here's the tentative draft pool. Please look it over and let me know if you recognize a player who is already on a team.

Next week after OOTP 22 comes out, I will generate the draft pool in the game. With the change to the way I'm generating the draft pool, the in-game ratings should be more accurate.

I would not draft using the order of this list. Most players are ranked by their combined team ranks. Rank within a team is not directly comparable as some teams are better than others. Plus, some players are missing from each list.
| | | | | | | | | | | | | |
| --- | --- | --- | --- | --- | --- | --- | --- | --- | --- | --- | --- | --- |
| BA100 | MLB100 | RealTm | MLB TmRk | BA TmRk | Name | Pos | LEVEL | ETA | AGE | B | T | HEIGHT / WEIGHT |
| 5 | 3 | DET | 1 | 1 | Spencer Torkelson | 3B/1B | – | 2022 | 21 | R | R | 6′ 1″ / 220 lbs |
| 19 | 22 | TOR | 2 | 2 | Austin Martin | SS/OF | ROK | 2022 | 21 | R | R | 6′ 0″ / 185 lbs |
| 37 | 30 | KC | 3 | 3 | Asa Lacy | LHP | – | 2022 | 21 | L | L | 6′ 4″ / 215 lbs |
| 44 | 28 | MIA | 3 | 3 | Max Meyer | RHP | – | 2022 | 22 | L | R | 6′ 0″ / 196 lbs |
| 57 | 31 | SEA | 3 | 4 | Emerson Hancock | RHP | – | 2022 | 21 | R | R | 6′ 4″ / 213 lbs |
| 51 | 43 | PIT | 2 | 3 | Nick Gonzales | 2B | – | 2022 | 21 | R | R | 5′ 10″ / 195 lbs |
| 62 | 69 | BAL | 3 | 4 | Heston Kjerstad | OF | ROK | 2023 | 22 | L | R | 6′ 3″ / 205 lbs |
| 85 | 62 | SD | 4 | 7 | Robert Hassell | OF | ROK | 2023 | 19 | L | L | 6′ 2″ / 195 lbs |
| 91 | 65 | MIL | 1 | 2 | Garrett Mitchell | OF | ROK | 2023 | 22 | L | R | 6′ 3″ / 215 lbs |
| 99 | 76 | PHI | 2 | 2 | Mick Abel | RHP | ROK | 2024 | 19 | R | R | 6′ 5″ / 190 lbs |
| 97 | 86 | CIN | 3 | 2 | Austin Hendrick | OF | – | 2024 | 19 | L | L | 6′ 0″ / 195 lbs |
| | 74 | LAA | 2 | 4 | Reid Detmers | LHP | ROK | 2022 | 21 | L | L | 6′ 2″ / 210 lbs |
| 86 | | COL | 1 | 2 | Zac Veen | OF | – | 2024 | 19 | L | R | 6′ 4″ / 190 lbs |
| 92 | | OAK | 1 | 1 | Tyler Soderstrom | C | ROK | 2024 | 19 | L | R | 6′ 2″ / 200 lbs |
| | 99 | WSN | 1 | 1 | Cade Cavalli | RHP | ROK | 2022 | 22 | R | R | 6′ 4″ / 230 lbs |
| | | WSN | 3 | 3 | Cole Henry | RHP | ROK | 2023 | 21 | R | R | 6′ 4″ / 215 lbs |
| | | NYM | 5 | 4 | Pete Crow-Armstrong | OF | ROK | 2023 | 18 | L | L | 6′ 1″ / 180 lbs |
| | | CHC | 5 | 4 | Ed Howard | SS | ROK | 2024 | 19 | R | R | 6′ 2″ / 185 lbs |
| | | CHW | 5 | 5 | Jared Kelley | RHP | ROK | 2023 | 19 | R | R | 6′ 3″ / 230 lbs |
| | | LAD | 5 | 5 | Bobby Miller | RHP | – | 2023 | 21 | L | R | 6′ 5″ / 220 lbs |
| | | NYY | 6 | 5 | Austin Wells | C | – | 2023 | 21 | L | R | 6′ 2″ / 220 lbs |
| | | ARI | 6 | 6 | Slade Cecconi | RHP | – | 2023 | 21 | R | R | 6′ 4″ / 219 lbs |
| | | SF | 6 | 7 | Patrick Bailey | C | ROK | 2023 | 21 | S | R | 6′ 1″ / 210 lbs |
| | | TEX | 7 | 6 | Justin Foscue | 2B | – | 2023 | 22 | R | R | 6′ 0″ / 205 lbs |
| | | NYM | 6 | 7 | J.T. Ginn | RHP | ROK | 2023 | 21 | R | R | 6′ 2″ / 200 lbs |
| | | SF | 8 | 5 | Kyle Harrison | LHP | ROK | 2024 | 19 | R | L | 6′ 2″ / 200 lbs |
| | | STL | 7 | 6 | Jordan Walker | 3B | ROK | 2024 | 18 | R | R | 6′ 5″ / 220 lbs |
| | | DET | 7 | 7 | Dillon Dingler | C | ROK | 2023 | 22 | R | R | 6′ 3″ / 210 lbs |
| | | COL | 8 | 6 | Chris McMahon | RHP | – | 2023 | 22 | R | R | 6′ 2″ / 217 lbs |
| | | MIN | 7 | 7 | Aaron Sabato | 1B | ROK | 2023 | 21 | R | R | 6′ 2″ / 230 lbs |
| | | MIL | 8 | 6 | Freddy Zamora | SS | ROK | 2023 | 22 | R | R | 6′ 1″ / 190 lbs |
| | | ARI | 8 | 7 | Bryce Jarvis | RHP | – | 2023 | 23 | L | R | 6′ 2″ / 195 lbs |
| | | KC | 7 | 8 | Nick Loftin | SS | – | 2023 | 22 | R | R | 6′ 1″ / 180 lbs |
| | | HOU | 11 | 4 | Alex Santos | RHP | ROK | 2024 | 19 | R | R | 6′ 4″ / 194 lbs |
| | | DET | 8 | 9 | Daniel Cabrera | OF | ROK | 2023 | 22 | L | L | 6′ 1″ / 196 lbs |
| | | ATL | 8 | 9 | Jared Shuster | LHP | ROK | 2023 | 22 | L | L | 6′ 3″ / 210 lbs |
| | | STL | 6 | 11 | Masyn Winn | SS/RHP | ROK | 2024 | 19 | R | R | 5′ 11″ / 180 lbs |
| | | PHI | 7 | 11 | Casey Martin | SS | ROK | 2023 | 21 | R | R | 5′ 11″ / 175 lbs |
| | | BAL | 7 | 11 | Jordan Westburg | SS | ROK | 2023 | 22 | R | R | 6′ 3″ / 203 lbs |
| | | LAA | 10 | 8 | Hector Yan | LHP | AAA | 2022 | 21 | L | L | 5′ 11″ / 180 lbs |
| | | BOS | 9 | 9 | Nick Yorke | 2B | ROK | 2024 | 18 | R | R | 6′ 0″ / 200 lbs |
| | | SD | 7 | 13 | Justin Lange | RHP | ROK | 2024 | 19 | R | R | 6′ 4″ / 220 lbs |
| | | MIL | 11 | 9 | Zavier Warren | C | ROK | 2023 | 22 | S | R | 6′ 0″ / 190 lbs |
| | | TB | 11 | 9 | Cole Wilcox | RHP | AAA | 2023 | 21 | R | R | 6′ 5″ / 232 lbs |
| | | TB | 12 | 10 | Nick Bitsko | RHP | ROK | 2025 | 18 | R | R | 6′ 4″ / 225 lbs |
| | | OAK | 8 | 14 | Jeff Criswell | RHP | ROK | 2023 | 22 | R | R | 6′ 4″ / 225 lbs |
| | | STL | 9 | 13 | Tink Hence | RHP | ROK | 2024 | 18 | R | R | 6′ 1″ / 175 lbs |
| | | TOR | 11 | 11 | CJ Van Eyk | RHP | ROK | 2023 | 22 | R | R | 6′ 1″ / 198 lbs |
| | | MIA | 11 | 12 | Dax Fulton | LHP | ROK | 2024 | 19 | L | L | 6′ 6″ / 230 lbs |
| | | PIT | 11 | 12 | Carmen Mlodzinski | RHP | – | 2023 | 22 | R | R | 6′ 2″ / 232 lbs |
| | | CIN | 12 | 11 | Christian Roa | RHP | ROK | 2023 | 21 | R | R | 6′ 4″ / 220 lbs |
| | | SF | 11 | 13 | Sean Hjelle | RHP | – | 2021 | 23 | R | R | 6′ 11″ / 228 lbs |
| | | COL | 10 | 14 | Drew Romo | C | – | 2024 | 19 | S | R | 6′ 1″ / 205 lbs |
| | | DET | 14 | 10 | Gage Workman | 3B | ROK | 2023 | 21 | S | R | 6′ 4″ / 195 lbs |
| | | WSN | 13 | 12 | Sammy Infante | SS | ROK | 2024 | 19 | R | R | 6′ 1″ / 185 lbs |
| | | ARI | 9 | 17 | Luis Frias | RHP | AAA | 2022 | 22 | R | R | 6′ 3″ / 180 lbs |
| | | LAA | 16 | 10 | Oliver Ortega | RHP | AAA | 2021 | 24 | R | R | 6′ 0″ / 165 lbs |
| | | OAK | 11 | 15 | Junior Perez | CF | – | 2024 | 19 | R | R | 6′ 1″ / 165 lbs |
| | | STL | 12 | 14 | Angel Rondon | RHP | AAA | 2021 | 23 | R | R | 6′ 1″ / 205 lbs |
| | | SEA | 14 | 12 | Levi Stoudt | RHP | – | 2023 | 23 | R | R | 6′ 1″ / 195 lbs |
| | | CLE | 13 | 13 | Carson Tucker | SS | ROK | 2024 | 19 | R | R | 6′ 2″ / 180 lbs |
| | | BAL | 15 | 12 | Kyle Bradish | RHP | – | 2022 | 24 | R | R | 6′ 4″ / 190 lbs |
| | | BOS | 11 | 16 | Blaze Jordan | 3B | ROK | 2024 | 18 | R | R | 6′ 2″ / 220 lbs |
| | | SD | 16 | 12 | Efrain Contreras | RHP | – | 2023 | 21 | R | R | 5′ 10″ / 210 lbs |
| | | SEA | 15 | 13 | Adam Macko | LHP | – | 2024 | 20 | L | L | 6′ 0″ / 170 lbs |
| | | SEA | 11 | 17 | Connor Phillips | RHP | – | 2024 | 19 | R | R | 6′ 2″ / 190 lbs |
| | | SEA | 13 | 16 | Zach DeLoach | OF | – | 2023 | 22 | L | R | 6′ 1″ / 205 lbs |
| | | KC | 15 | 14 | Ben Hernandez | RHP | ROK | 2024 | 19 | R | R | 6′ 2″ / 205 lbs |
| | | SD | 13 | 16 | Reiss Knehr | RHP | – | 2022 | 24 | L | R | 6′ 2″ / 205 lbs |
| | | HOU | 13 | 17 | Zach Daniels | OF | ROK | 2023 | 22 | R | R | 6′ 1″ / 211 lbs |
| | | ATL | 14 | 16 | Bryce Elder | RHP | ROK | 2023 | 21 | R | R | 6′ 2″ / 220 lbs |
| | | WSN | 14 | 16 | Daniel Marte | OF | ROK | 2024 | 19 | R | R | 6′ 0″ / 165 lbs |
| | | SF | 16 | 14 | Casey Schmitt | 3B | ROK | 2023 | 22 | R | R | 6′ 2″ / 215 lbs |
| | | CHC | 18 | 13 | Burl Carraway | LHP | ROK | 2023 | 21 | L | L | 6′ 0″ / 173 lbs |
| | | SF | 15 | 16 | Nick Swiney | LHP | ROK | 2023 | 22 | R | L | 6′ 3″ / 185 lbs |
| | | SF | 20 | 12 | Tristan Beck | RHP | – | 2021 | 24 | R | R | 6′ 4″ / 165 lbs |
| | | LAD | 12 | 20 | Clayton Beeter | RHP | – | 2023 | 22 | R | R | 6′ 2″ / 220 lbs |
| | | CLE | 16 | 16 | Tanner Burns | RHP | ROK | 2023 | 22 | R | R | 6′ 0″ / 180 lbs |
| | | PIT | 17 | 15 | Jared Jones | RHP | ROK | 2024 | 19 | L | R | 6′ 1″ / 180 lbs |
| | | CHC | 12 | 21 | Owen Caissie | OF | ROK | 2024 | 18 | L | R | 6′ 4″ / 190 lbs |
| | | TEX | 16 | 17 | Evan Carter | OF | ROK | 2024 | 18 | L | R | 6′ 4″ / 190 lbs |
| | | HOU | 2 | | Pedro Leon | OF | MLB | 2022 | 22 | R | R | 5′ 10″ / 170 lbs |
| | | NYM | 16 | 17 | Sam McWilliams | RHP | AAA | 2021 | 25 | R | R | 6′ 7″ / 230 lbs |
| | | MIL | 16 | 18 | Hayden Cantrelle | SS | ROK | 2023 | 22 | S | R | 5′ 11″ / 175 lbs |
| | | CIN | 15 | 19 | Jackson Miller | C | – | 2024 | 19 | L | R | 6′ 0″ / 195 lbs |
| | | SF | 13 | 21 | Gregory Santos | RHP | – | 2022 | 21 | R | R | 6′ 2″ / 190 lbs |
| | | MIN | 17 | 17 | Alerick Soularie | 2B/OF | – | 2023 | 21 | R | R | 6′ 0″ / 175 lbs |
| | | MIN | 15 | 19 | Josh Winder | RHP | – | 2021 | 24 | R | R | 6′ 5″ / 210 lbs |
| | | CIN | 18 | 17 | Bryce Bonnin | RHP | – | 2023 | 22 | R | R | 6′ 2″ / 190 lbs |
| | | HOU | 19 | 16 | Tyler Brown | RHP | ROK | 2023 | 22 | R | R | 6′ 4″ / 242 lbs |
| | | DET | 19 | 16 | Trei Cruz | SS | – | 2023 | 22 | S | R | 6′ 2″ / 200 lbs |
| | | SD | 14 | 21 | Jagger Haynes | LHP | ROK | 2024 | 18 | L | L | 6′ 3″ / 170 lbs |
| | | LAA | 12 | 24 | David Calabrese | OF | ROK | 2024 | 18 | L | R | 5′ 11″ / 160 lbs |
| | | LAA | 15 | 21 | William Holmes | RHP/OF | – | 2023 | 20 | R | R | 6′ 2″ / 185 lbs |
| | | MIA | 19 | 17 | Kyle Nicolas | RHP | ROK | 2023 | 22 | R | R | 6′ 4″ / 223 lbs |
| | | CHC | 20 | 16 | Yeison Santana | SS | ROK | 2023 | 20 | R | R | 5′ 11″ / 170 lbs |
| | | STL | 14 | 23 | Ian Bedell | RHP | – | 2023 | 21 | R | R | 6′ 2″ / 198 lbs |
| | | CHW | 6 | | Yoelqui Cespedes | OF | – | 2022 | 23 | R | R | 5′ 9″ / 205 lbs |
| | | BAL | 17 | 20 | Hudson Haskin | OF | ROK | 2023 | 22 | R | R | 6′ 2″ / 200 lbs |
| | | COL | 18 | 19 | Sam Weatherly | LHP | – | 2023 | 21 | L | L | 6′ 4″ / 205 lbs |
| | | CIN | 17 | 21 | Allan Cerda | OF | – | 2024 | 21 | R | R | 6′ 3″ / 170 lbs |
| | | PIT | 21 | 17 | Nick Garcia | RHP | – | 2023 | 21 | L | R | 6′ 4″ / 215 lbs |
| | | WSN | 20 | 18 | Holden Powell | RHP | ROK | 2022 | 21 | R | R | 6′ 0″ / 190 lbs |
| | | COL | 14 | 26 | Julio Carreras | INF | – | 2023 | 21 | R | R | 6′ 2″ / 190 lbs |
| | | NYY | 24 | 16 | Beck Way | RHP | – | 2023 | 21 | R | R | 6′ 4″ / 200 lbs |
| | | SEA | 17 | 24 | Alberto Rodriguez | OF | ROK | 2024 | 20 | L | L | 5′ 11″ / 180 lbs |
| | | ATL | 19 | 23 | Jesse Franklin | OF | ROK | 2023 | 22 | L | L | 6′ 1″ / 215 lbs |
| | | DET | 20 | 22 | Colt Keith | 3B | ROK | 2024 | 19 | L | R | 6′ 2″ / 220 lbs |
| | | HOU | | 11 | Shay Whitcomb | SS | | | | | | |
| | | PHI | 25 | 18 | Cristopher Sanchez | LHP | – | 2021 | 24 | L | L | 6′ 1″ / 165 lbs |
| | | TOR | 18 | 26 | Joey Murray | RHP | AA | 2021 | 24 | L | R | 6′ 2″ / 195 lbs |
| | | MIL | | 13 | Drew Rasmussen | RHP | | | | | | |
| | | HOU | 20 | 24 | Jojanse Torres | RHP | AA | 2021 | 25 | R | R | 6′ 2″ / 188 lbs |
| | | CIN | 26 | 18 | Michel Triana | INF | ROK | 2023 | 21 | L | R | 6′ 3″ / 230 lbs |
| | | ARI | | 13 | AJ Vukovich | 3B | | | | | | |
| | | CIN | 30 | 15 | Noah Davis | RHP | – | 2023 | 23 | R | R | 6′ 2″ / 195 lbs |
| | | LAD | 14 | | Landon Knack | RHP | – | 2022 | 23 | L | R | 6′ 2″ / 220 lbs |
| | | STL | 21 | 25 | Alec Burleson | OF | – | 2023 | 22 | L | L | 6′ 2″ / 212 lbs |
| | | MIL | 25 | 21 | Dylan File | RHP | AAA | 2021 | 24 | R | R | 6′ 1″ / 205 lbs |
| | | BAL | 18 | 28 | Coby Mayo | 3B | ROK | 2024 | 19 | R | R | 6′ 5″ / 215 lbs |
| | | SF | 25 | 22 | Kervin Castro | RHP | – | 2023 | 22 | R | R | 6′ 0″ / 185 lbs |
| | | PIT | 24 | 23 | Omar Cruz | LHP | – | 2023 | 22 | L | L | 6′ 0″ / 200 lbs |
| | | WSN | 25 | 22 | Jake Irvin | RHP | – | 2022 | 24 | R | R | 6′ 6″ / 225 lbs |
| | | TB | 28 | 19 | Alika Williams | SS | ROK | 2023 | 22 | R | R | 6′ 2″ / 180 lbs |
| | | TOR | 25 | 23 | Nick Frasso | RHP | ROK | 2023 | 22 | R | R | 6′ 5″ / 200 lbs |
| | | CLE | 22 | 26 | Isaiah Greene | OF | ROK | 2024 | 19 | L | L | 6′ 1″ / 180 lbs |
| | | MIA | 25 | 23 | Zach McCambley | RHP | ROK | 2023 | 21 | L | R | 6′ 2″ / 220 lbs |
| | | COL | 21 | 27 | Ezequiel Tovar | SS | – | 2023 | 19 | R | R | 6′ 0″ / 162 lbs |
| | | LAD | 17 | | Jake Vogel | OF | – | 2024 | 19 | R | R | 5′ 11″ / 165 lbs |
| | | SD | 27 | 22 | Brandon Valenzuela | C | ROK | 2024 | 20 | S | R | 6′ 0″ / 170 lbs |
| | | LAA | 24 | 26 | Aaron Hernandez | RHP | – | 2022 | 24 | R | R | 6′ 1″ / 170 lbs |
| | | TOR | 26 | 24 | Trent Palmer | RHP | ROK | 2023 | 21 | R | R | 6′ 1″ / 230 lbs |
| | | ARI | 19 | | A.J. Vukovich | 3B | ROK | 2024 | 19 | R | R | 6′ 5″ / 210 lbs |
| | | MIL | 24 | 27 | Clayton Andrews | LHP/OF | AA | 2021 | 24 | L | L | 5′ 6″ / 160 lbs |
| | | LAA | | 20 | Sadrac Franco | RHP | | | | | | |
| | | PHI | 24 | 27 | Jhailyn Ortiz | OF | AAA | 2021 | 22 | R | R | 6′ 3″ / 215 lbs |
| | | MIL | 29 | 22 | Abner Uribe | RHP | – | 2025 | 20 | R | R | 6′ 2″ / 200 lbs |
| | | ATL | 30 | 21 | William Woods | RHP | – | 2023 | 22 | R | R | 6′ 3″ / 190 lbs |
| | | TOR | 23 | 28 | Yosver Zulueta | RHP | ROK | 2023 | 23 | R | R | 6′ 1″ / 190 lbs |
| | | CLE | | 21 | Logan Allen | LHP | | | | | | |
| | | BOS | 23 | 29 | Nick Decker | OF | – | 2023 | 21 | L | L | 6′ 0″ / 207 lbs |
| | | ARI | 21 | | Josh Green | RHP | AA | 2021 | 25 | R | R | 6′ 3″ / 210 lbs |
| | | NYY | 23 | 29 | Trevor Hauver | 2B/OF | – | 2023 | 22 | L | R | 6′ 0″ / 205 lbs |
| | | PHI | 26 | 26 | Ethan Lindow | LHP | – | 2022 | 22 | R | L | 6′ 3″ / 180 lbs |
| | | CHC | 21 | | Rafael Morel | SS | ROK | 2023 | 19 | R | R | 6′ 0″ / 170 lbs |
| | | CHC | 28 | 24 | Jordan Nwogu | OF | ROK | 2023 | 22 | R | R | 6′ 3″ / 230 lbs |
| | | SEA | 27 | 25 | Kaden Polcovich | SS | – | 2023 | 22 | S | R | 5′ 10″ / 185 lbs |
| | | SD | 22 | | Mason Fox | RHP | – | 2022 | 24 | R | R | 6′ 2″ / 170 lbs |
| | | KC | 22 | | Tyler Gentry | OF | ROK | 2023 | 22 | R | R | 6′ 2″ / 210 lbs |
| | | OAK | 30 | 23 | Michael Guldberg | OF | ROK | 2023 | 21 | R | R | 6′ 0″ / 171 lbs |
| | | CHW | 30 | 23 | Bailey Horn | LHP | ROK | 2023 | 23 | L | L | 6′ 2″ / 210 lbs |
| | | ARI | 25 | 28 | Justin Martinez | RHP | – | 2023 | 19 | R | R | 6′ 3″ / 180 lbs |
| | | NYM | 28 | 25 | Joander Suarez | RHP | ROK | 2023 | 21 | R | R | 6′ 3″ / 181 lbs |
| | | CIN | 22 | | Mac Wainwright | OF | – | 2024 | 18 | R | R | 6′ 1″ / 205 lbs |
| | | SEA | 23 | | Ty Adcock | RHP | – | 2022 | 24 | R | R | 6′ 0″ / 213 lbs |
| | | BAL | 23 | | Carter Baumler | RHP | ROK | 2024 | 19 | R | R | 6′ 2″ / 195 lbs |
| | | CLE | 23 | | Petey Halpin | OF | ROK | 2024 | 18 | L | R | 6′ 0″ / 185 lbs |
| | | STL | 28 | 26 | Levi Prater | LHP | – | 2023 | 21 | S | L | 6′ 0″ / 184 lbs |
| | | BAL | 27 | 27 | Anthony Servideo | SS | ROK | 2023 | 22 | L | R | 5′ 10″ / 175 lbs |
| | | ATL | 24 | 30 | Spencer Strider | RHP | ROK | 2023 | 22 | R | R | 6′ 0″ / 195 lbs |
| | | CLE | | 24 | Ernie Clement | SS | | | | | | |
| | | SF | | 24 | R.J. Dabovich | RHP | | | | | | |
| | | MIA | 26 | 29 | Jake Eder | LHP | ROK | 2023 | 22 | L | L | 6′ 4″ / 215 lbs |
| | | CHW | 26 | 29 | Caleb Freeman | RHP | – | 2022 | 23 | R | R | 6′ 1″ / 195 lbs |
| | | WSN | 24 | | Evan Lee | LHP | – | 2022 | 23 | L | L | 6′ 1″ / 200 lbs |
| | | CIN | | 24 | Luis Mey | RHP | | | | | | |
| | | ARI | 28 | 27 | Liam Norris | LHP | ROK | 2024 | 19 | L | L | 6′ 4″ / 215 lbs |
| | | OAK | 29 | 26 | Colin Peluse | RHP | – | 2023 | 22 | R | R | 6′ 3″ / 230 lbs |
| | | MIN | | 24 | Emmanuel Rodriguez | OF | | | | | | |
| | | MIL | | 24 | Joey Wiemer | OF | | | | | | |
| | | CIN | 24 | | Case Williams | RHP | – | 2024 | 19 | R | R | 6′ 3″ / 210 lbs |
| | | KC | 29 | 26 | Angel Zerpa | LHP | AAA | 2022 | 21 | L | L | 6′ 0″ / 220 lbs |
| | | LAA | 28 | 28 | Werner Blakely | SS | ROK | 2024 | 19 | L | R | 6′ 3″ / 185 lbs |
| | | SD | | 25 | Ivan Castillo | 2B/SS | | | | | | |
| | | MIN | 26 | 30 | Marco Raya | RHP | ROK | 2024 | 18 | R | R | 6′ 0″ / 165 lbs |
| | | TB | 26 | 30 | Ian Seymour | LHP | ROK | 2023 | 22 | L | L | 6′ 0″ / 210 lbs |
| | | TB | | 25 | Ryan Thompson | RHP | | | | | | |
| | | KC | 28 | 28 | Samuel Valerio | RHP | ROK | 2024 | 19 | R | R | 6′ 4″ / 220 lbs |
| | | LAD | 29 | 28 | Andre Jackson | RHP | AA | 2022 | 24 | R | R | 6′ 3″ / 210 lbs |
| | | BOS | | 26 | Ceddanne Rafaela | UTL | | | | | | |
| | | STL | 26 | | Patrick Romeri | OF | ROK | 2023 | 19 | R | R | 6′ 3″ / 195 lbs |
| | | TEX | | 26 | Avery Weems | RHP | | | | | | |
| | | WSN | | 27 | Andry Arias | OF | | | | | | |
| | | KC | 27 | | Will Klein | RHP | ROK | 2023 | 21 | R | R | 6′ 5″ / 230 lbs |
| | | TEX | 27 | | Tekoah Roby | RHP | ROK | 2024 | 19 | R | R | 6′ 1″ / 185 lbs |
| | | CIN | 29 | 30 | Joe Boyle | RHP | – | 2023 | 21 | R | R | 6′ 7″ / 240 lbs |
| | | SEA | 29 | 30 | Logan Rinehart | RHP | – | 2022 | 23 | R | R | 6′ 3″ / 185 lbs |
| | | STL | | 28 | Alvaro Seijas | RHP | | | | | | |
| | | COL | | 29 | Yoan Aybar | LHP | | | | | | |
| | | SF | 29 | | Jimmy Glowenke | SS | ROK | 2023 | 21 | R | R | 5′ 10″ / 200 lbs |
| | | CHC | 29 | | Davidjohn Herz | LHP | ROK | 2023 | 20 | R | L | 6′ 2″ / 175 lbs |
| | | CLE | 29 | | Bryan Lavastida | C | – | 2023 | 22 | R | R | 6′ 0″ / 200 lbs |
| | | PHI | 29 | | Jordi Martinez | LHP | ROK | 2024 | 20 | L | L | 6′ 2″ / 185 lbs |
| | | STL | 29 | | Evan Mendoza | 3B | AAA | 2021 | 24 | R | R | 6′ 2″ / 205 lbs |
| | | WSN | 30 | 30 | Bryan Sanchez | RHP | ROK | 2024 | 18 | R | R | 6′ 1″ / 175 lbs |
| | | PHI | 30 | 30 | Eduar Segovia | RHP | ROK | 2024 | 20 | R | R | 6′ 0″ / 180 lbs |
| | | LAA | | 29 | Adam Seminaris | LHP | | | | | | |
| | | TOR | | 30 | Philip Clarke | C | | | | | | |
| | | CHW | | 30 | Chase Krogman | OF | | | | | | |
| | | CHC | 30 | | Brendon Little | LHP | – | 2022 | 24 | L | L | 6′ 2″ / 195 lbs |
| | | NYY | | 30 | Barrett Loseke | RHP | | | | | | |
| | | STL | | 30 | John Nogowski | 1B | | | | | | |
| | | ARI | | 30 | Brandon Pfaadt | RHP | | | | | | |
| | | CHC | | 30 | Manuel Rodriguez | RHP | | | | | | |
| | | SF | | 30 | Alexander Suarez | OF | | | | | | |
| | | NYY | 30 | | Hayden Wesneski | RHP | – | 2022 | 23 | R | R | 6′ 3″ / 210 lbs |
| | | BOS | | 30 | Jeremy Wu-Yelland | LHP | | | | | | |