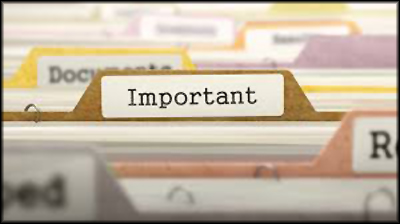 Update: 11/21/2021
Trading of Draft Selections
Starting with the 2022 Rookie Draft, teams may not trade draft selections for one year.
Roster Limits
I stumbled upon the newest copy of the MLB Rules. As a result, I'm going to adjust a few of our rules. The first thing to be adjusted is the AA/AAA roster limits. MLB limits the active roster of those levels to 28 players. We'll do the same.
DL/IL Changes
MLB has separate lengths for the DL/IL. Position players can be put on a 10-Day list. Pitchers can be put on the 15-Day List. OOTP22 supports the split list. We will as well.
Minimum Batters Faced
In 2021 MLB required pitchers to face three batters. We will in 2022 as well. All levels have been switched.
Modified Extra Innings Rule for Minor Leagues
I turned on the modified extra inning (runner placed at 2B) rule for all leagues except MLB. We don't need our young pitchers stressed and injured over games that don't matter much, especially when we aren't paying as much attention.
If people want it in the majors as well, I'm open to change. Let me know.
---
UPDATE: September 6, 2021
Update Stamina
Reminder: as I previously announced, I will be adjusting stamina for OOTP 22 pitchers with a 50+ stamina rating who primarily pitched in relief during the 2021 season (real). OOTP's live updates don't handle this issue particularly well. I will use pitches per appearance rank pitchers and will lower stamina for pitchers whose stamina doesn't match their usage.
Ratings Updates
All MLB players with 30+ IP or 130+ PA in 2021 will have their current ratings updated at the end of the year. In 2021 ONLY, all players will have their POT ratings updated at the same time.
Rookie Draft
Starting this off-season the Amateur Draft will take place in November. 20 rounds of the draft will be conducted. The first five rounds will be held live using StatsPlus. The rest of the draft will be completed within OOTP.
The draft pool will consist of enough players to fill 20 rounds. International players who are on Top 30 lists and have appeared in stateside minor league play and top MLB draft picks will be eligible. Advanced Drafting signings may or may not be turned on.
Any minor leaguers who appear on top 30 lists (BA, MLB, Fangraphs) during the season will be added as free agents at the end of the season. A list will be provided prior to their addition.
Minor leaguers who appear on top 30 lists during February and March will be added as free agents when OOTP 22 is released (when player potentials for all players will be updated).
Changes to Minor Leagues
R league will be changed to a complex league that plays during the winter in Florida and Arizona. Players will have max professional service of two years.
A new, full-season Low A league will be created. Three years of max service time.
Two independent minor leagues will be set up. One league will be for players with 4+ years of experience. Another league will be for 1-3 year players. They will play during the summer season. An acquisition fee to acquire the players (probably $250,000 for the 4+ players and $125,000 for the 1-3 players).
Updating Injury Proneness
All players whose Injury Proneness ratings in the game are different than the end of the season OOTP ratings will have their underlying injury ratings updated to the MLB ratings. This is a boring manual task for the Commissioner. Hopefully, the list won't be too long. A list of all update players will be provided.
Removing Players from the Player Pool
The Free Agent list will be pruned of all players not playing on MLB affiliated teams in 2021.